7 Questions with Lieutenant Stitchie
by Karen Ferguson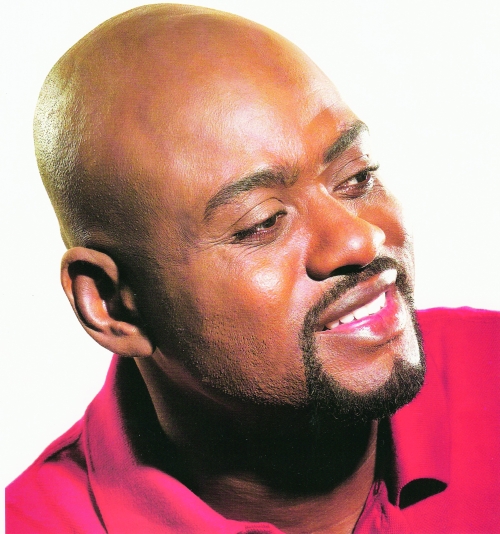 Lieutenant Stitchie is no stranger to Trinidad and Tobago. The Jamaican gospel reggae minister has visited our shores on many occasions. In April last year he was the featured minister at Impact Rally 1 - a free street rally presented by Church on the Way in Tunapuna, a member of the Open Bible Standard Churches. In April this year, Stitchie returned to Trinidad for the National Convention of the Open Bible Standard Churches. Upstream Contributor Karen Ferguson caught up with Stitchie at last year's street rally.
Q. What brings you back to Trinidad?
I'm here to share the gospel on the street corners. There are sometimes some people who can't afford to come to the concerts because of admission (fees) and they need to know about Christ too.
Q. You've performed in some of the world's largest arenas. What is your motivation for doing street rallies like this one?
The Bible said, "Go ye into all the world." It never said that we should sit within the four walls of the church and wait for sinners to come in. We need to go out and take the gospel to them. Jesus Christ travelled from city to city preaching the gospel, and so I need to do the same. This is my motivation, to see a dead soul being resurrected in Christ.
Q. Christian ministers like you are sometimes accused by the Christian community for using 'worldly' music to win the lost for Christ. What is your take on that debate?
There is no such thing called worldly music; every music format was created by God. God is the creator of all things and we label things according to our own personal taste. The Bible said that by all means necessary, some might be saved. So we're using the gifting that God has given us. The Bible said that we must sing spiritual songs, sing the melodies in our hearts unto the Lord. It never tell me a genre; it never tell me a tempo! We are the ones who try to limit the movement of God and try to fix it in a certain genre. I had no control over where I was born. I had no control over the gift that God gave me, so why should I apologise for it or why shouldn't I use it to give God glory? Everything that has breath must praise the Lord.
Q. It sounds like you have developed a real heart for evangelism. Talk about that.
I met Jesus Christ on Dancehall Night, Reggae Sunfest 1997, August 7. So it was not in church where I met Christ, it was not at a tent crusade, or even a street meeting. It was at one of the largest reggae festivals in the world. Christ came there for me. Seventy thousand people were there, and a missionary came there with 17 Bibles. You would say that this is a place that Christians are not supposed to have gone! But what if he didn't come there, where would I be today? And the thousands that God has used me to draw into his kingdom, including my daughter, including my brother, including my sister even three months before she passed! Nieces, nephews, relatives, friends... where would they have been had not this missionary come to what we call 'places where Christians are not supposed to be.'
God is everywhere. I remember Jesus Christ was called "the friend of the sinner". So I need to get down to their level and speak a language that they can understand to draw them into the Kingdom of God.
Earlier on tonight, a lady came here to tell me that she saw me at 2002 Reggae Sunfest Dancehall Night, as a Christian coming after Bounty Killer and bringing the gospel, and taking the show from everybody, outperforming everybody. She was there as a secular person and when she saw that, that night she gave her life to the Lord. If I had not gone there, how would she know Christ? We're all evangelists, man.
Q. Where are some of the other places you have been recently on a similar mission? The list goes on (laugh). In the UK, in Jamaica, in other parts of the Caribbean, in the US, just all over. This year I'm taking the gospel to Austria, to Denmark, to Switzerland, to Germany, to France, to Belgium, to Holland, to The Netherlands, to Italy, to Ireland, you know what I mean? Just bringing the gospel and using music at times as the medium.
Q. I read that you once attended Bible College. Are there any plans to shift your ministry from singing the gospel to preaching it?
(Laughs) I am preaching the gospel. I was ordained as a pastor in 2004, so since then I have been preaching the gospel. This is part of the ministry that God has given me, going into schools and doing the same thing, having motivational talks with children. I've written my first book 'The Power of Determination' which is basically my autobiography. I'll be recording a live DVD as well.
Q. What are your plans in the next year? Is another gospel reggae album in the works?
Pages
1
2
Comments
Post Commment